Muntons Extra Pale Maris Otter Malt - 1 lb.
Muntons Extra Pale Maris Otter Malt is available to buy in increments of 0.0625
This lighter version of Maris Otter is a newer malting style of the traditional English barley variety long considered the pinnacle of barley malts for use in British style beers. This pale base malt is described as malty and slightly sweet, and is easy to malt and mash due to its low nitrogen content and excellent enzymatic activity. The Extra Pale Maris Otter is perfect for achieving the classic Maris Otter flavor with a lighter finished beer. Great for malt forward IPAs.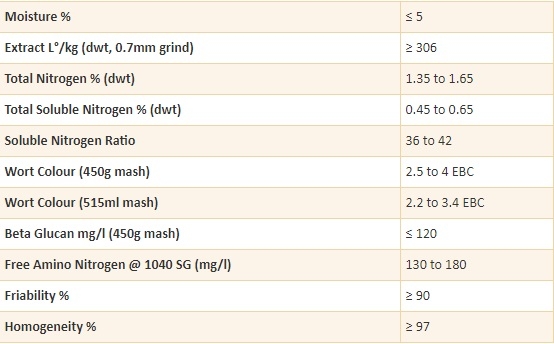 We found other products you might like!